What's New
Event
Event
Jul 17, 2014

【PR】 1st appearance of Mizuho Brush & SUVE at "COSMEETING 2014" !!

Brand new makeup brush AND skincare brush lines are unveiled at「COSMEETING 2014」 !!
Mizuho Brush Co., Ltd (Hiroshima,Japan) celebrates 1st exhibition with honor to COSMEETING 2014 dating from 9th of Sep. 2014 to 11th Sep.2014 at Paris Porte de Versailles (Hall 4) !!
B

rand new makeup brushes and brushes for "Skincare"

will be unveiled at the SHOW which can be suitable for all the Makeup / SPA professionals and Cosmetic /SPA retailers with appropriate proposed price and packages.
Mizuho Brush Co., Ltd. (Japan) was established in 1980 Kumano town in Hiroshima. Brush-making in Kumano dates back more than 180 years.
Ordinarily, Makeup brushes were started to be manufactured in this town from in 1960's. In those days Mr. Shu Uemura, the founder of "Shu Uemura cosmetics" developed them with joint team of Kumano brush makers. Seeking the perfected brush development had soon incurred "Chemical Reaction" between innovators, and matter of course, "the brushes made in Kumano, Japan" became accepted and well-known among worldwide cosmetic brand and the makeup professionals all over the World.
We will all welcome EU buyer not only of retail, but also who's seeking to develop your private label brushes ! Sincerely looking forward to meeting all the visitors at ZOOM pavillion in Hall 4 !
# # #
VISITOR's INFORMATION: --------------------------------------------
Show duration : 9th to 11th of September 2014, 9:00 am - 6 :30 pm
(Last day : 9:00 - 16:30).
Venue : Porte de Versailles (Paris, France)
Mizuho Booth : Hall 4 "ZOOM" area # COS140022
Contact: Osahiro Maruyama (Mr.)
info@mizuho-brush.com
------------------------------------------------------------
Flagship brand for makeup "Mizuho Brush" (est. 2008)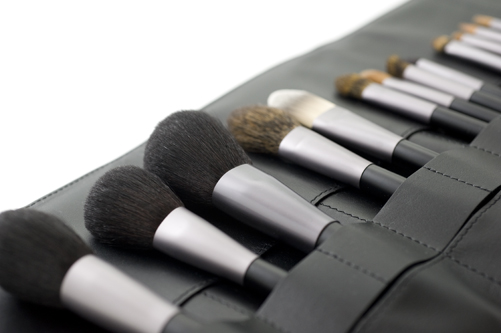 "SUVÉ" for Brushing Skincare (est. 2014)